Your Ideas
Your Dreams
Your Vision
Turned Into Reality
Capturing
YOUR VISION
For over 20 years we have been partnering with our clients to design and communicate - where so many others have come and gone - longevity is a rare thing. Our studio is a state-of-the-art creative facility and professional environment that routinely hosts leaders in both business and government.
Our objective is to help you accurately capture your vision and express it clearly for all to see. Whether you are shooting an infomercial, music video, documentary, TV show or a feature film, you will find us easy to work with and committed to the success of your project.
We create

POWERFUL DIGITAL EXPERIENCES

that attract and engage.
Check out our work below or learn more about what we do. .
Our
STUDIO
Looking for the hub of creative production in Houston? If you're a filmmaker, video producer, professional photographer, or an event coordinator in the Houston area and are looking for a studio to host your production, then you've come to the right place.
Here is our rental agreement, and rates you can also check out a couple of Panorama shots of the studio here: Pano1 Pano2 The studio is 27 ft. wide, 38 ft. long, and 18 ft. high.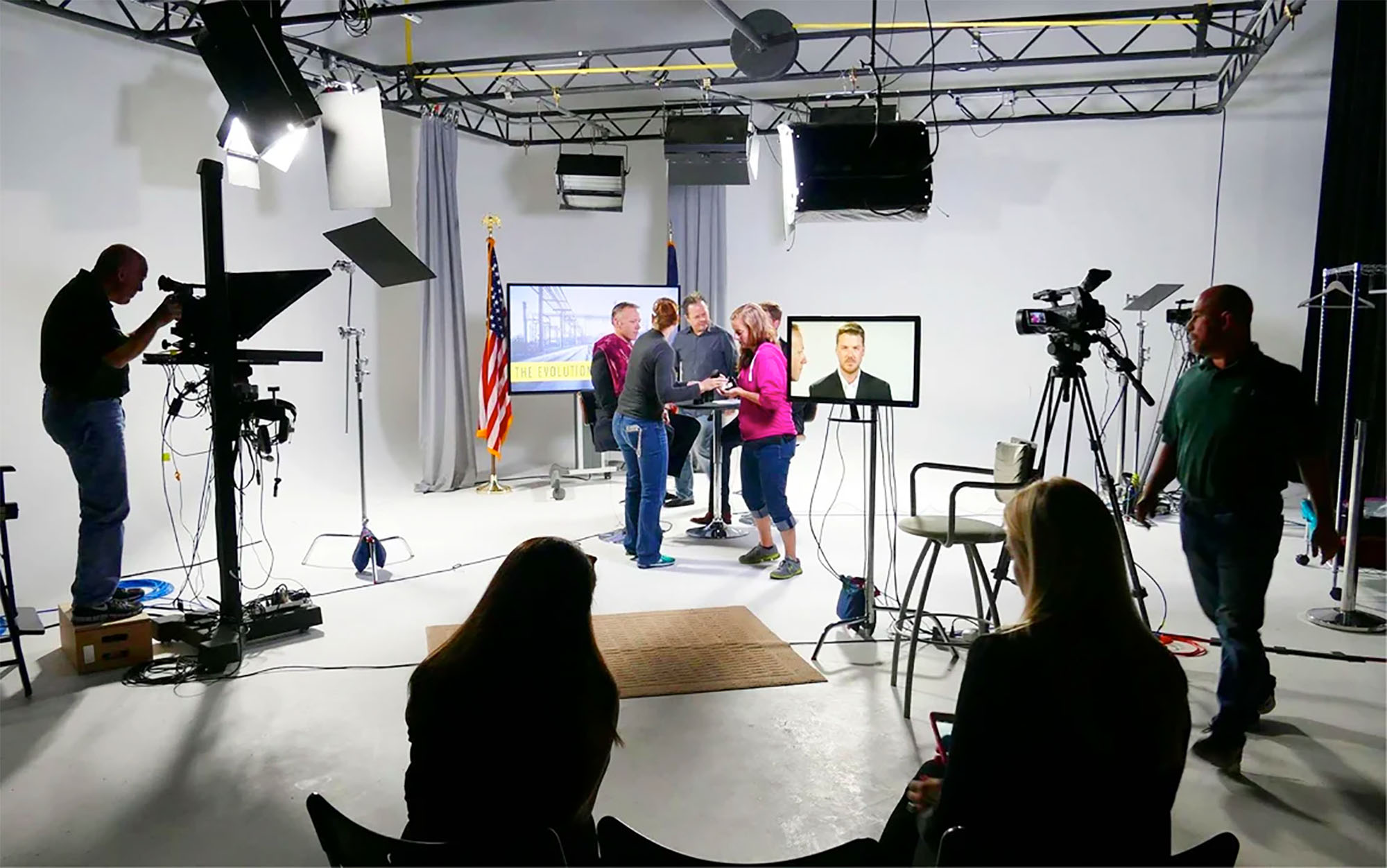 OUR STUDIO IS EQUIPPED WITH:
FIBER OPTIC CABLE | KITCHEN FACILITIES HIGH-SPEED WIRELESS INTERNET FREE PARKING | OUTDOOR WOODED SPACE
1200
Square Feet Studio
5
Tons of A/C
38
Feet Long
540
C-Stands Put Up and Taken Down
18
Foot Tall Ceiling
20
Gallons
27
Feet Wide
120
Cans of Redbull a Day
(Just Kidding)